Welcome to Floralia Wellness & Apothecary Women's Health Hormones Fertility & IVF Support Prenatal Postnatal Care Family Medicine Children's Health Weight Loss Skin from within Teenage wellness We offer a team of highly experienced, specialist, female naturopathic clinicians at our lovely clinic space or by online skype consultation. Ethos We strongly believe in the importance of integrating western medicine and natural medicine to ensure a healthier, brighter and abundant future for all. We are deeply passionate about supporting clients on their journey to their most well and balanced self and utilises nutritional medicine, herbal medicine, lifestyle modifications and patient empowerment to achieve long-term positive change. When it comes to fertility, our programs deliver remarkable success helping hundreds of couples to overcome their fertility hurdles and reclaim their dream of parenthood. We take a 360 degree, comprehensive and highly personalised approach, utilising pathology testing, clinical analysis and diagnostic insight to understand and decipher your needs and design the best approach to treatment for you. We use medical pathology as a means to provide evidence before acting on treatment, which shifts our practice of naturopathy from an intuitive art to a practical and evidence-based science. We look forward to supporting you on your wellness journey. Suite 4 Chelsea Village 145 Stirling Highway, Nedlands WA 6009 T: 08 6468 8149‬ E: hello@floraliawellness.com.au F: 02 8088 6121
Angela Hywood ND
Senior Naturopathic Clinician and Clinical Director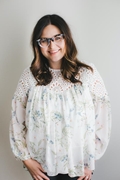 Naturopath. BSc (Complementary Medicine); Dip Bot Med; Dip Hom; Dip CN; Dip NFM; MANTA; FellowNHAA Angela Hywood is an experienced specialist naturopathic clinician with over 24 years of clinical experience. Angela has run practices in both Sydney Australia & Boston over the past 20 years. After having her second baby in 2015, she relocated Western Australia, her home. Angela has recently established a new practice focused on women health, endocrinology, gynaecology and obstetrical care.
Kacy Mateljan
Naturopathic Clinician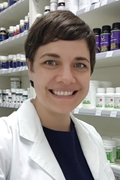 Kacy is a degree-qualified naturopath, clinical herbalist and whole food nutritionist who is passionate about helping people to achieve greater levels of health. Kacy uses the latest up-to-date pathology testing and evidence-informed treatments in order to treat a broad range of health conditions. Her special focus is on female reproductive conditions, autoimmune conditions and gut health, as well as providing support and improving vitality for those experiencing the stress of modern life.
Natalie Pickering
Naturopathic Clinician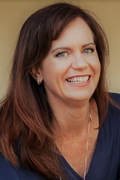 Natalie Pickering has been nurturing, guiding and supporting women to overcome their health challenges for more than two and a half decades. She is a qualified Naturopathic Clinician with a passion for fertility and women's wellness. Natalie has had remarkable success helping hundreds of couples to overcome their obstacles, reclaim their fertility and become parents to healthy, happy babies.
Melissa Hohaia
Naturopathic Clinician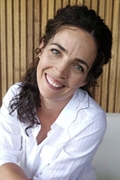 Melissa has worked for more than 18 years in the Health and Fitness industry. Over this time, she has developed a special interest in Women's Health - specifically hormonally-driven weight-loss resistance and fatigue management. She loves empowering women of all ages with essential knowledge about their miraculous hormonal mastery. Educating women on alternative treatment approaches to their common health issues is a special part of her practice.
Unit 4, Chelsea Village, 145 Stirling Highway, Western Australia, Nedlands
08 6468 8149‬
Monday

Tuesday

Wednesday

Thursday

Friday

9:00am - 5:00pm

9:00am - 5:00pm

9:00am - 5:00pm

9:00am - 5:00pm

9:00am - 5:00pm